I feel like, at some point, every Disney rper has seen House of Mouse and been like, "yesss this is what I want" 

I mean

How

can

you

not

love

this?

ITS CROSSOVERS
Mickey's Magical Christmas: Snowed in at the House of Mouse is the best Christmas movie ever and everyone else is wrong.
lipsredasroses
asked: "I read one of the posts that said "computer animation wasn't prominent 10 years ago when Mulan came out." Mulan actually had its 15th Anniversary last year, however, computer animation or CGI has been around since the 1970s/80s. Disney did not start using computer animation until the Great Mouse Detective but computer animation has been prominent in Disney films since the late 80s. There was CGI in Mulan even if the characters themselves were hand drawn."
ah, yeah. I think they more meant the way the characters are designed from a 3D perspective using computers, as opposed to the flatter hand-drawn style used for movies like Mulan… I'm not sure if there's an easy name for that style? Maybe there is. But yes computers have been a part of animation for a while
Hey! I know all about this because I wrote a paper on it.
As you've pointed out computer technology existed and was being used to animate in the 1970s and 80s but this was very rudimentary. It was used more for special effects than pure story telling and you couldn't make a movie just with computers.
In the 1990s, there were a few different ways computers could be used to make movies. In several movies such as Great Mouse Detective, Beauty and the Beast, Aladdin. Disney used computers to animate the background for a scene (the clock tower, the ballroom, and escaping from the cave of wonders) the characters were still animated by hand. Another way computers were used was the CAPS project where computers replaced the cell and ink process or Xerox process. Again, the characters were drawn by hand. So in the 1990s when Mulan was made, computers were used to assist the production of movies, to make it cheaper and faster, but were still basically 2D hand drawn movies.
When people say a computer animated movie what they usually mean is a 3D computer animation. 3D CA is a movie completely made from the computer. It is very different from the processes described above and in fact, is more similar to puppet stop motion animation, except the puppets or models are created and moved within a computer.
The first computer animated full length movie was Toy Story released in 1995. Mulan was released in 1998. While Disney was using computers, it wasn't really using Computer Animation until 2000 with Dinosaur.
I hope this helps :)
FROZEN OUTFITS APPRECIATION - Anna's coronation dress
I don't think you understand how much i love this dress
How people watch Disney movies.
Under 12 years old :

aw Princesses.

Art students :

THOSE FUCKERS, HOW DO THEY DO THIS ANIMATION ? LOOK AT THAT MOVE DAMMIT, THOSE BACKGROUNDS, ugh i'm done.

Acting divas :

i wonder if i can face character her in Disneyland, -imitates the character- yup, i can !

Singing trainees :

Woah that chick can sing ............. THAT WAS A VERY GOOD HIGH NOTE.

DreamWorks fans :

How To Train Your Dragon is still better.

Romantics :

-sobs- omg this is ..... no ... -sobs- ..... i can't ...

Animation students :

That's Glen Keane's .. yup definitely, oh and look at Andreas Deja animating characters that aren't villains.

Parents :

What a good cartoon.

Disney bloggers :

THAT is the part i'm gonna gif first.

Disney fans :

HIDDEN MICKEY.

Disney fanatics :

talk, and i'll slit your throat, i've been waiting of this for 18 months and 24 days.

Soundtrack Addicts:

IT'S ALAN MENKEN. YOU CAN TELL. IT PARALLELS LITTLE MERMAID AND TANGLED IN THAT ONE CHORD. THAT ONE RIGHT THERE. SO MENKEN.

Creative Writers:

That line. That line. Right there. you never forget that line. That was the best written line. Never forget.

Walt Disney:

hello friends i am dead
"We may."


The moment Anna knows Kristoff's gonna dive right into the kiss…

Why yes I do like cute Disney couple kisses

Next girl I kiss, I'll pull of a Kristoff with a consent request followed by an excitingly, passionate kiss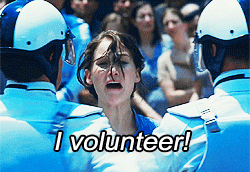 Give a warm welcome to Frozen, Walt Disney Studio's 53rd Animated Featured Film, on November 27th, 2013
Little town, it's a quiet village.
Everyday, like the one before.
Little town, full of little people, waking up to say…….

BONJOUR

BONJOUR

BONJOUR

BONJOUR

There goes the baker with his tray like always
The same old bread and roles to sell